Read the wonderful stories Pooks, Boots and Jesus team have received!
We love to hear your stories so please write to us.
Salvation Ministries
Pastor Chris Hughes and the entire team at Salvation Ministries want to thank Pooks & Boots and their Mommy and Daddy for their many years of partnership with Salvation Ministries.
For the past eight years, Pooks & Boots and their parents have helped us reach those who needed to see the love of Jesus around the world.
From building two orphanages for starving children in India to supplying dental needs to poor Pastors in the Philippines, supplying shoes for over five hundred children who had no shoes, to providing the means for us to staff tutoring facilities for Micronesian children, feeding hungry Chuukese and Samoan children three times a week and providing Christmas gifts for children who would have had no other gifts – the Pooks & Boots family has been with us every step of the way.
Julie Wood, the company's founder and mom to Pooks & Boots is one of the most faithful partners our ministry has ever had. Her love for Jesus shines through every action and step she takes. You can learn more about their partnership at salvationministriesworldwide.com.
If you are looking for children's resources that will have an eternal impact, if you want to reach children around the world for Jesus, we highly encourage you to support the ministry efforts of Pooks, Boots and Jesus!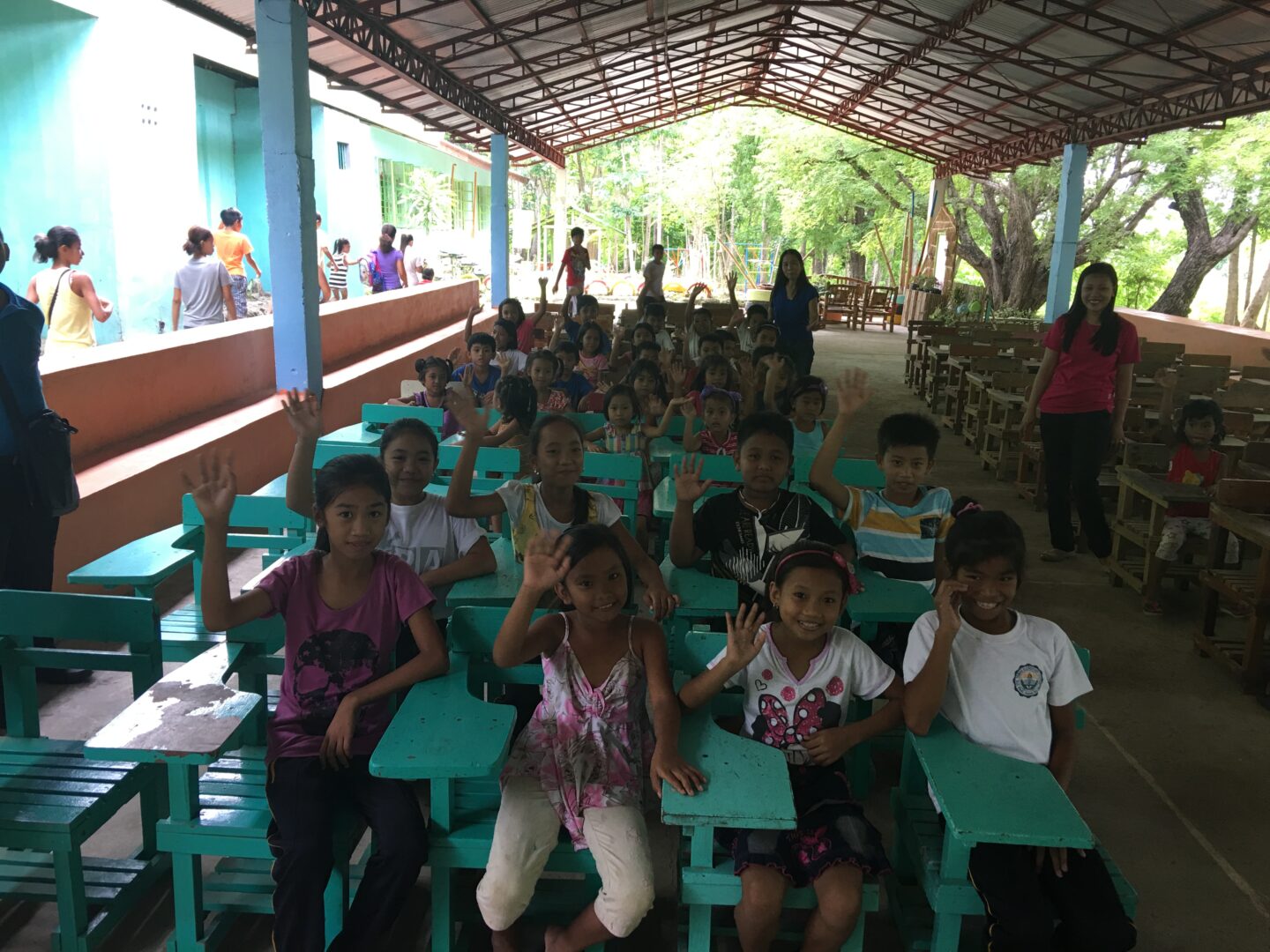 Pastor Hughes doing ministry work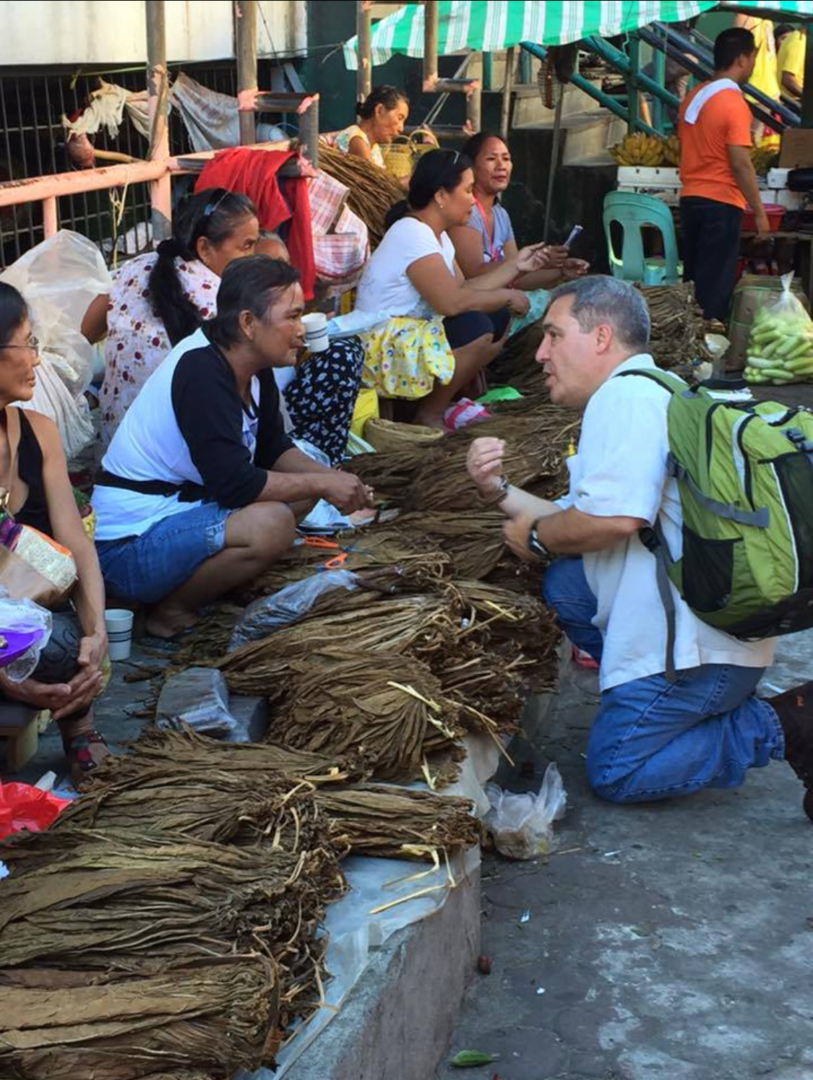 The video shows Pastor Chris Hughes from Salvation Ministries taking our "Pooks and Boots Meet Jesus" books into a new church called Jesus our Redeemer! He partnered with the Denver Baptist Church of North Carolina to get our books to inner city children that are participating in vacation bible school at Jesus the Redeemer! This is why we have partnered with him for several years--he has such a passion for Jesus and helping children! He also reports from Baltimore that it is an unchurched area and he is excited with the opportunity to help develop more churches! Praise God for Pastor Hughes and this wonderful news!
Zenith Outreach and Enterprise
Rob and Kelly Valencia-Aiken shared these adorable pictures of their children in their cute costumes for King's Chapel's Trunk or Treat harvest season event! They were such a blessing by giving our "Pooks and Boots Meet Jesus" books to the children as a part of their special treats!  They will continue to use our books to teach the children in their community about Jesus!
We are so honored to have partnered with them, so we can help with projects such as the Operation Christmas Child shoeboxes, the Trunk or Treat  sponsored by King's Chapel in Niu Valley, Oahu, as well as other current and in-the-works outreaches to bring the community locally and globally into the love of God.
I know many of us help our churches, but the Valencia-Aiken family goes way above and beyond!!  This family has helped churches by serving on the worship team, volunteering at events, assisting with the marriage classes and, yes, even scrubbing the church down to clean it!  This couple is an example of a covenant marriage that honors Jesus in all they do!!
They are the founders of the nonprofit organization Zenith Outreach and Enterprise, which helps those in need by partnering with other not-for-profit entities to reach the local and global community!  You can see all the details here: https://www.zenithoutreachandenterprise.org/
They live in Hawaii where lots of homeless people live and so many need Jesus!  We hope you can visit their site and learn more about how you can help them reach people around the world!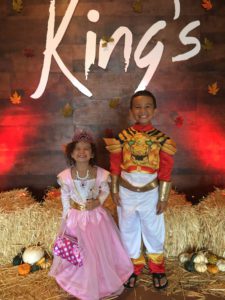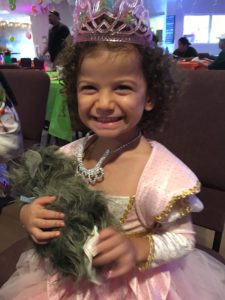 Sky and the Malawi, Africa mission!
The sky is the limit with Jesus Christ, our Lord and Savior! And that is exactly what happened here…this cute kitty named, Sky, allowed us an opportunity to help the children in Malawi, Africa!
I was in tears of joy seeing the hand of God unravel this story! It started with the Sharon Pendleton telling me about Layla, the kitty she saved. Gloria Cayce read this story on our Facebook page and then shared her story of how she saved Sky! This opened the discussion to her pastor, Steve Newton!
Gloria said he was going on a mission trip to Malawi, Africa! I connected with him and he told me of his plan for the mission. I prayed on it and knew we needed to support it!
Praise God, he returned safely and shared his team accomplishments. We were honored that we could be part of such a God loving successful mission! They were able to get Bibles to all their students, pastors and some church members. They built churches, orphanages and clinics for the people in Malawi, but the most important thing was to teach them of Jesus Christ, our Lord and Savior!
Pastor Newton shared this site which was an organization he established for the Malawi outreach. When I saw this site, it made me cry with joy!
If you live in San Antonio, Texas or the surrounding areas feel free to visit him at his church. Crownridge Church Ministries at http://www.crownridgeministries.org/
Remember the biggest gift you can give someone is the telling them of Jesus! Thank you again Pastor Newton for all you do for the Kingdom!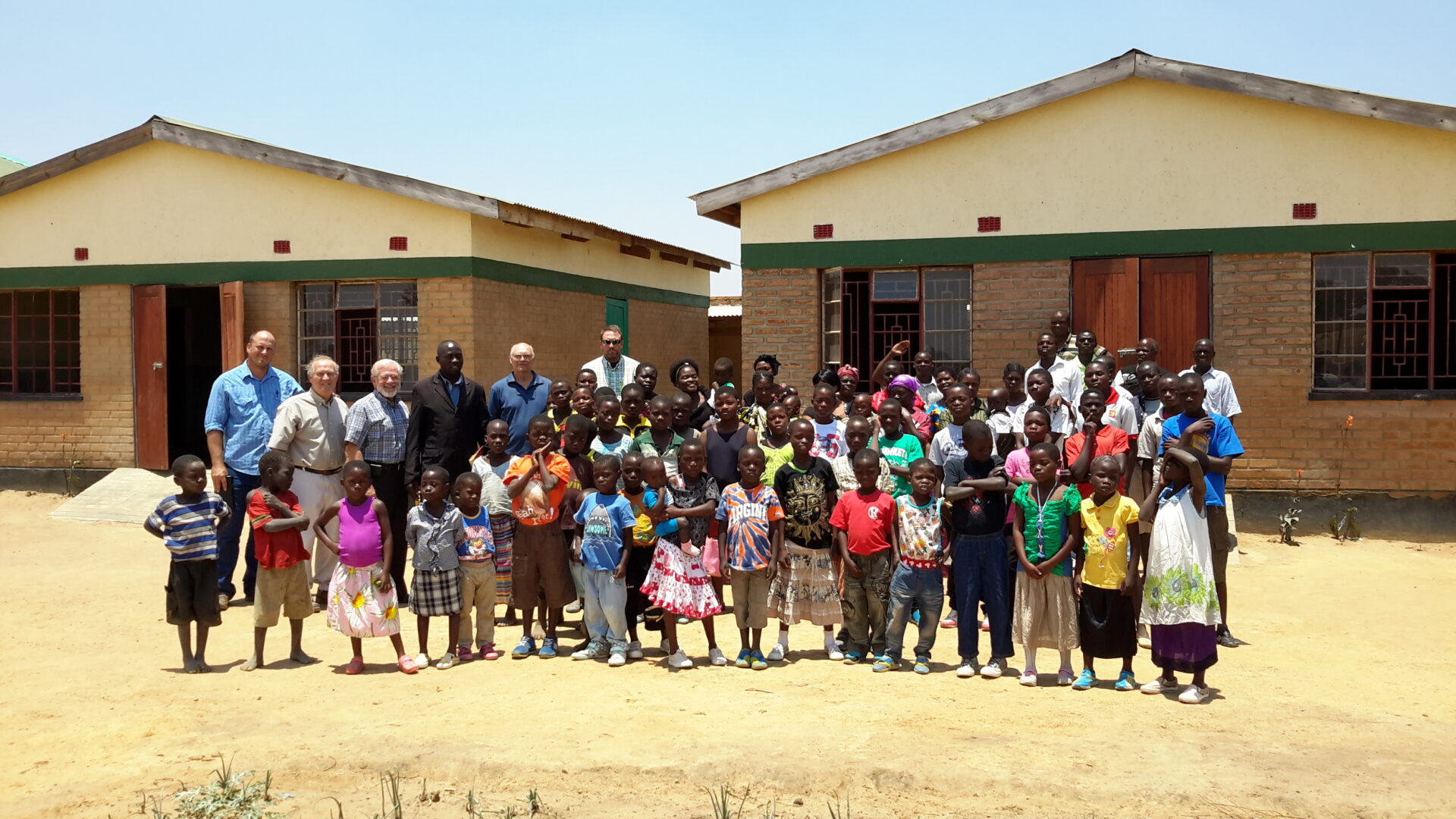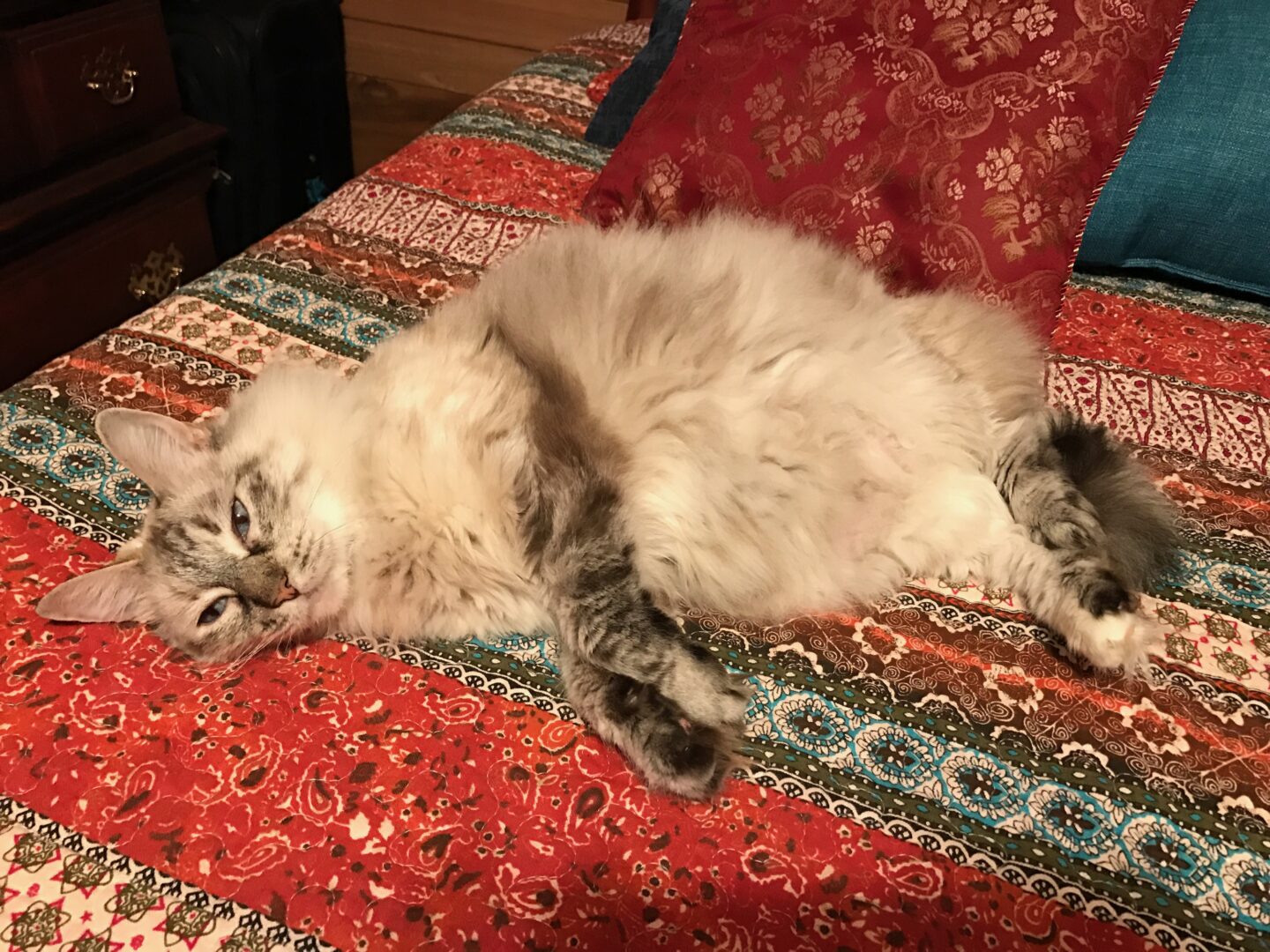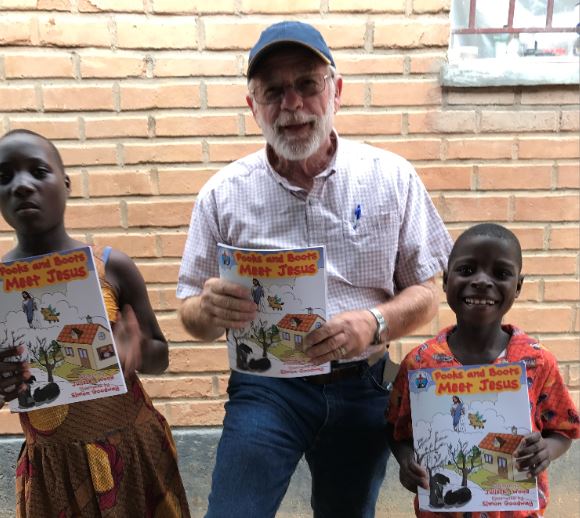 Love in Action Children's Home
I'm Daniel and I had to opportunity to work with the kids at the Love in Action Children's Home in Chapala, Mexico for 9 months in 2016.
Love in Action is a home for children removed from their families due to extreme abuse and neglectby DIF (the Mexican equivalent of Child Protective Services). Resulting from the trauma that each of the kids has experienced, often at the hand of a mother or father, they each carry a heavy burden, a burden that no child should ever have to bear. They live in a state of constant fear and stress, inhibiting their ability to develop socially, emotionally and even cerebrally. Because they were victims of tremendous trauma at such a young age they will be fighting an uphill battle all their lives just to function normally within society.
The goal of LIA is to create an environment and structure in which the kids can experience healing from the trauma of their past. To create this environment and structure, LIA uses a model called TBRI, a cutting-edge methodology in how to work with traumatized children developed by Dr. Karyn Purvis at Texas Christian University. All the work is done from a Christian perspective, bathed in prayer, acknowledging spiritual healing as an integral part of the kids' needs.
While at LIA, my primary responsibility was as a caretaker to 5 boys between the ages of 6 and 12. In this role I served many of the same functions that a father would: dealing with conflict, behavioral issues and discipline, making sure they ate dinner, cleaned up after themselves, brushed their teeth, bathed, went to bed on time, etc. I would watch the boys from the time they got out of school to the time they went back to school the next morning, at lunch, and all day on the weekends. Thankfully I was able to split this workload with a co-worker. I had a two day on and two day off schedule.
The kids go to school on the campus of the children's home; a school specifically tailored to their unique needs. At school, I was also able to be their PE teacher. For kids who live in a constant state of fear and stress it is so very important for them to move around, burn energy and release tension. It was often a challenge and often a delight to lead these classes and be able to play so freely with the kids. For the older students I also served as a math tutor.
Working with kids of trauma is a daunting task. The ways in which they act out can be so hurtful and can cut you to the core, but the Lord gives grace to love the kids through the pain they inflict stemming from their pain. They are each God's creation created in His image. They deserve patience. They deserve love.
LIA is entirely funded by private donors: some churches, some businesses, but mostly individuals just like you. I would be delighted if you would pray for the children and consider partnering financially with the ministry. Please learn more about the Love in Action Children's Homeat the following Link: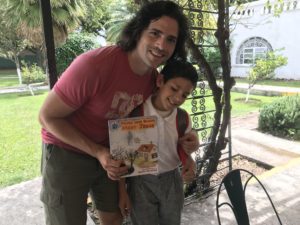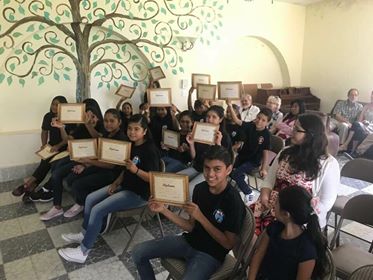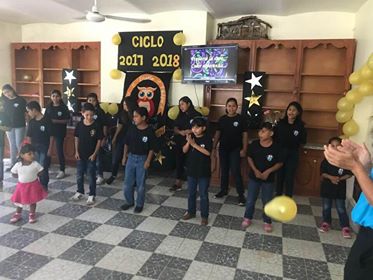 And thank you so much to Pooks, Boots, and Jesus for your generosity and for all your help!
Hot pizza in Hawaii brought a double blessing!!
Many times we feel the Holy Spirit telling us to help others. Maybe by giving ice cream to a child just because, giving clothes to the homeless, giving a hug to someone in need, or giving a hot meal to a child that is hungry. This is why I wrote "Pooks and Boots Meet Jesus" which is based on Matthew 25:34-40. This verse teaches us that when we help others in need we are helping Jesus. God knows our hearts and when we do things with the right intent expecting nothing in return is when He blesses us the most!
A few years ago, I was stationed in Honolulu, Hawaii when Pastor Hughes came to the Medical Group to do bible study. He told me about the Waipahu Christian Community Church that helped children with tutoring, bible study and feeding programs! Many of these children needed help with reading, lived in very poor conditions and a hot meal was a luxury!
We worked as a team with Pastor Nakasone, who was the pastor for these children, to help with the programs. We even managed to have a spectacular Christmas celebration for them. For many this was their first Christmas tree or gift received!
My office volunteered with me to go out every month to feed the children a hot meal. This one day in particular I was rushing to get across town to pick up pizza and make it on time to feed the children! I was so tired when I got there but as I was carrying the hot pizza in my arms this one boy looked at me with amazement. He dropped the ball he was playing with and said, "you brought the good pizza!"
These children were not used to getting hot pizza that most of us take for granted. After looking at the excitement in the boy's face, I got my second wind of energy back and remembered why I was there! To serve the Lord and bring love to these children!
The children were so beautiful and appreciative. This is why I was so excited to help give them a Christmas party! Seeing them so excited to open their gifts was just overwhelming. They enjoyed the food and gifts but most of all the love we gave them.
When I went back the next month they gave me a priceless gift! They made me a notebook with pictures of them at the Christmas party with cute thank you notes. It melted my heart!
Knowing this story you can understand our excitement when we recently sent them "Pooks and Boots Meet Jesus" books! We can still support and love from afar. Praise God!
And as I mentioned in the start of this post, God knows our hearts and when we do things with the right intent expecting nothing in return is when He blesses us the most! I was blessed with the joy of helping these children and also finding my husband! He worked with me in the Medical Group and volunteered to help me with the children. During this time we feel in love, got married on the beach of Honolulu and the rest is history!
Who would have ever thought a kind act of bringing hot pizza to children would lead to such blessings!! Praise God! So follow your heart when you hear the Holy Spirit.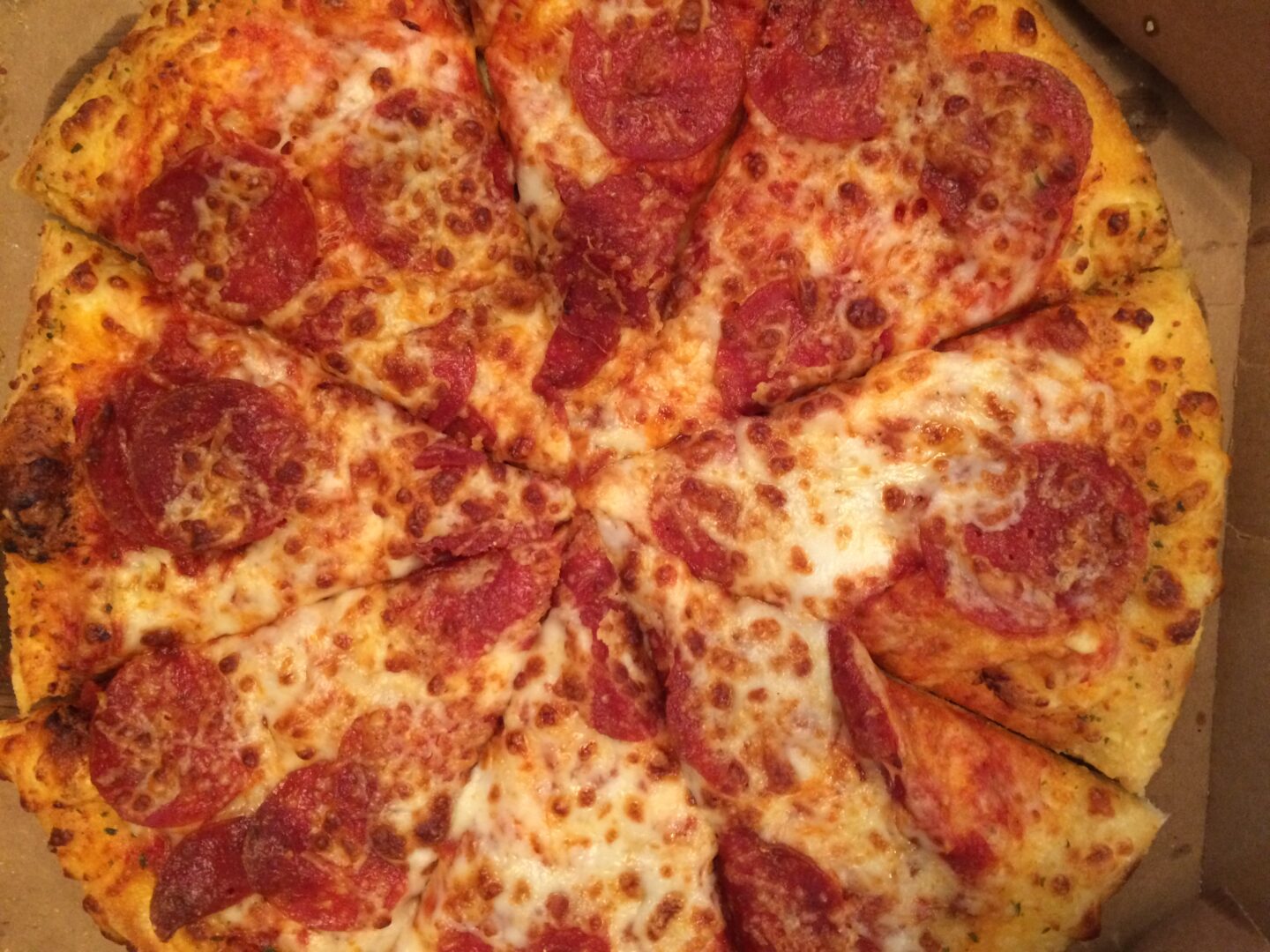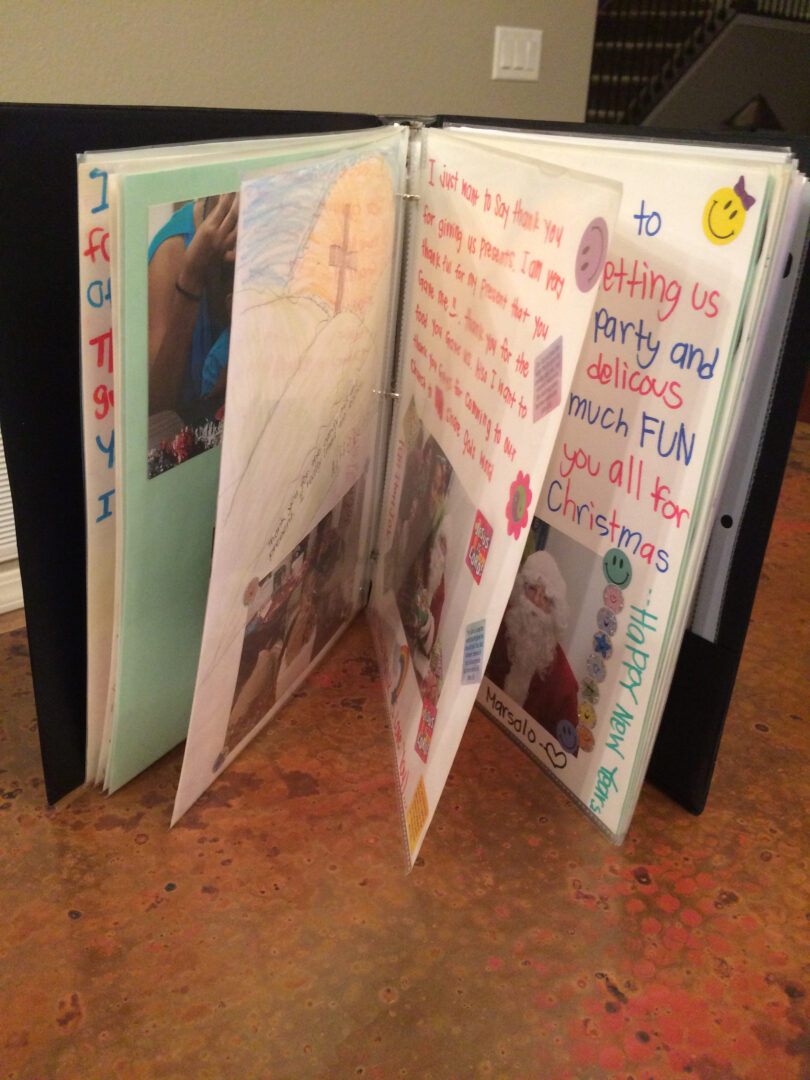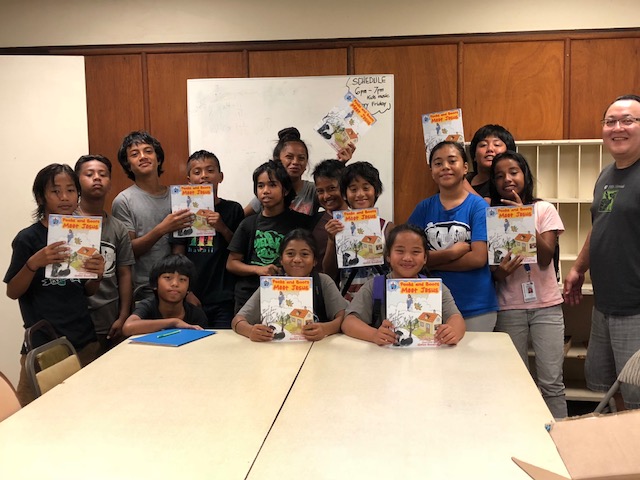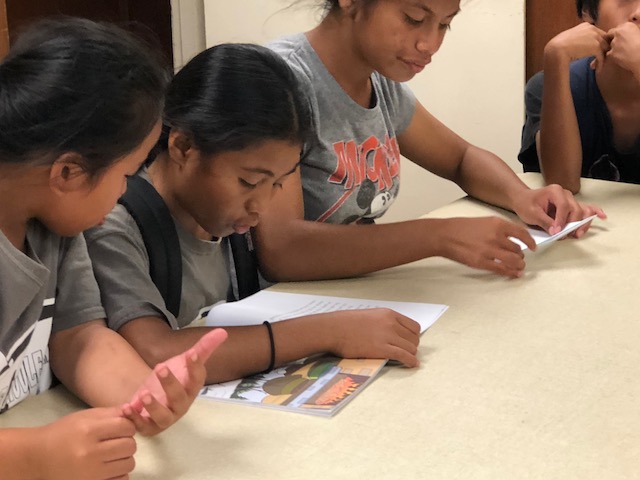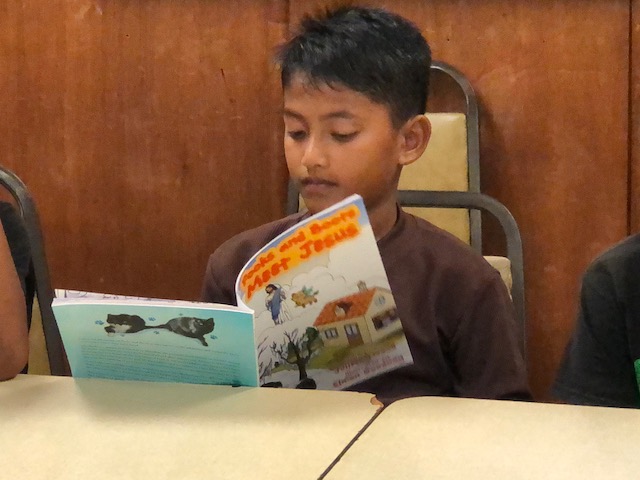 Never Late to Church Again
Sometimes I am late for church, embarrassed to admit it, but it is the truth! I would slide in the backway hoping no one noticed and start singing really loud like I was there from the start!:) But after hearing about Olipa from Zambia carrying her 2-year old really far to get to church made me think I am going to set 2 alarms to get to church on time….
Olipa reached out to me a few weeks ago from Zambia, Africa. She was following us on Facebook and loved what we are doing. She said in Zambia they do not have lots of children's Christian books. She asked how to get one of my books. It took a month to get the book to her! During this wait, I got to know her better.
She told me how she wanted to teach the families around her about Jesus. She said that she does not have books or materials to teach, and her church is a far distance from her home.
One day she went to visit her pastor to tell him about us and carried her 2-year-old on her back! She said her son was so hungry by the time they got back home. She was happy to find him something to eat. This just broke my heart. I can't believe they have to walk this far for church! She has such strong faith and always says the Lord will provide!
Olipa said that they have a tradition in Zambia for chicken and rice for Christmas dinner. She prayed she could have this along with some more of our books so she could continue to teach others of Jesus.
You know me, we had to do something! I asked her for her pastor's name and his church address. His name is Reverend Wilson Sakala, in Kafue District.
I communicated with him and we now have our "Pooks and Boots Meet Jesus" books, T-shirts and toys on the way to his church in Zambia! Praise His Holy name!
The photos are of her boys with the neighborhood children. She used our "Pooks and Boots Meet Jesus" book we sent her to teach them all about Jesus. She is a blessing to them all!
This story reminds me of the day in my prayer closet when I wanted to start this journey and did not know where it would go. BUT God! He has opened doors for me to help those in need and share my book around the world!! God answered my prayers and used Olipa to help in this journey.
I pray you all will follow your dreams and glorify God in all you do! And remember, all things are possible with God!
Matthew 19:26 Jesus looked at them and said, "With man this is impossible, but with God all things are possible."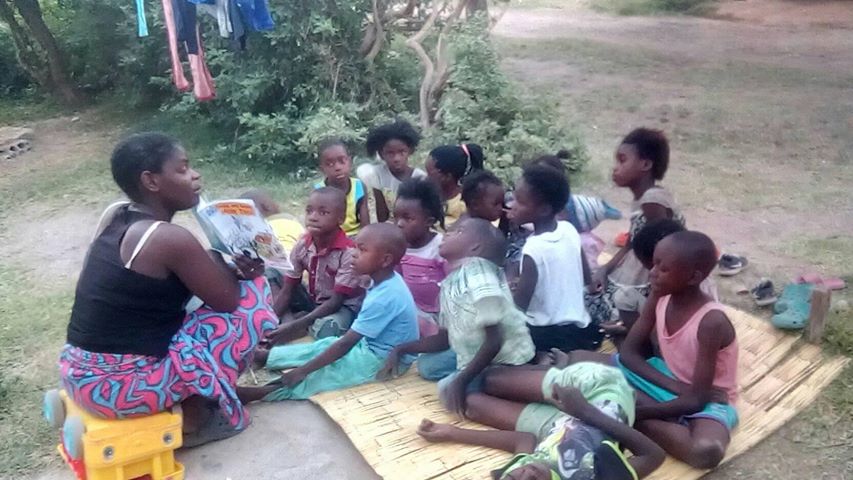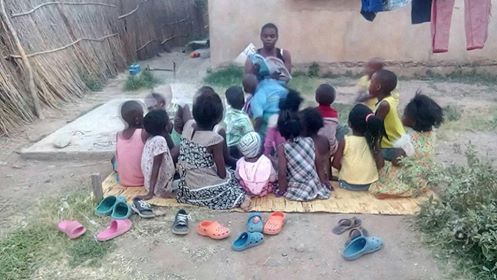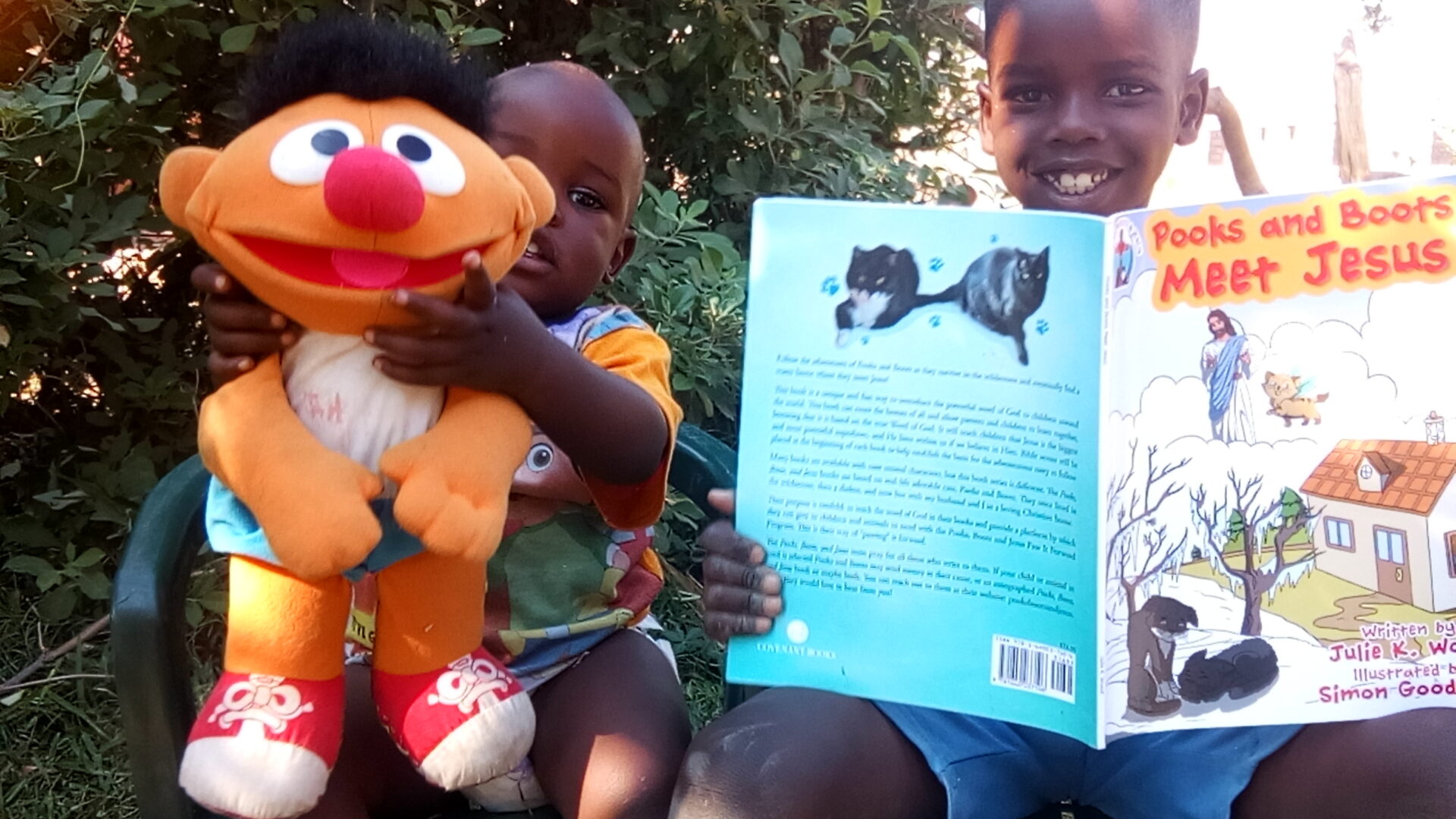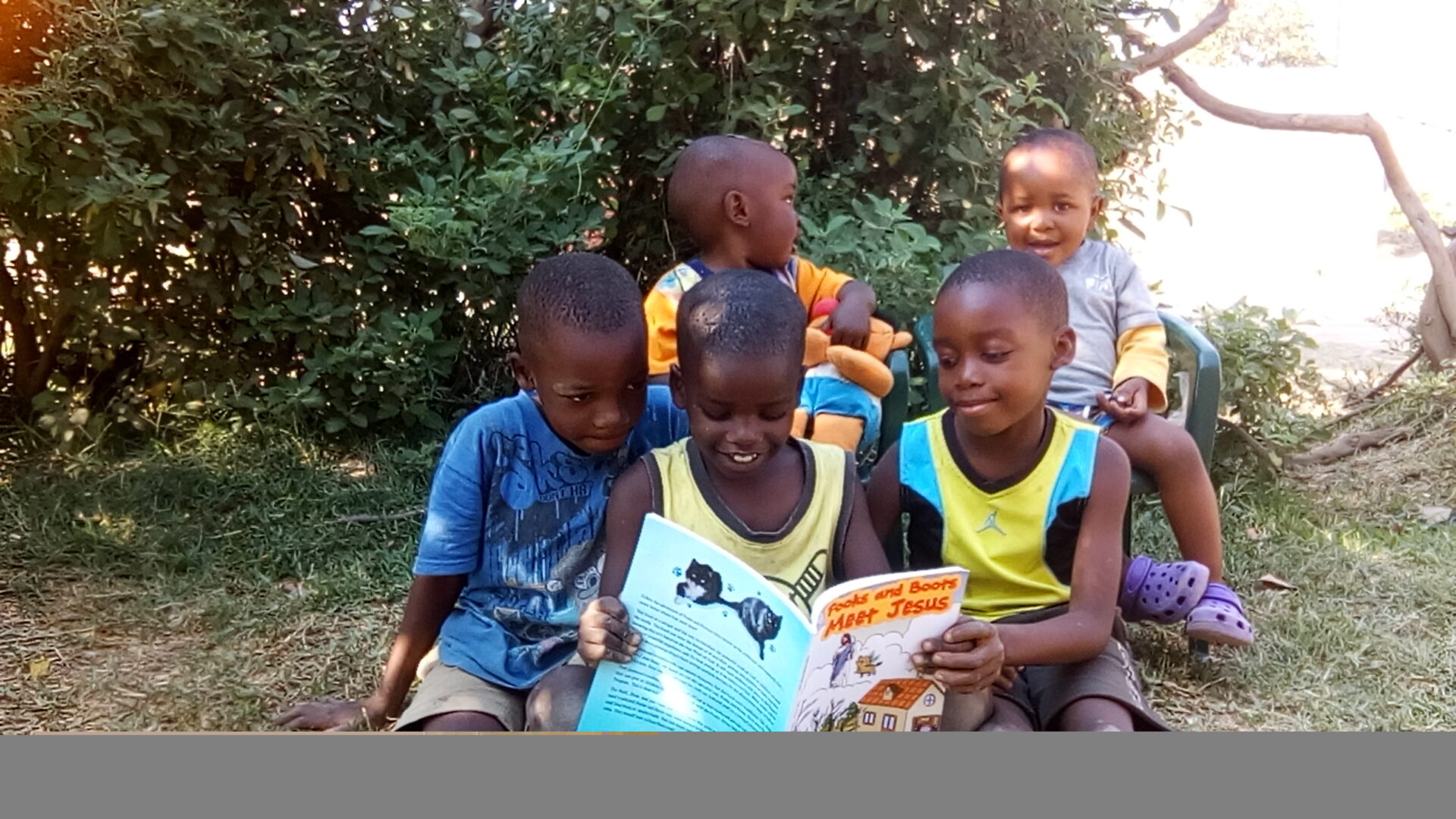 Julie K. Wood, the founder of Pooks, Boots and Jesus, is a dear friend of mine and together we share a common love and passion for helping children in need.
We understand the importance of reading books to children, praying over them, and teaching them God's powerful word!  As a mother and daughter of the high God, I know there is nothing that can replace the love you give your children.  My heart is deeply saddened that there are children around the world that are in orphanages and do not have parents to love them.
I wish my arms were long enough that I could hug all the children in orphanages around the world.  I know I can't bring them all home with me; however, I know I can still make an impact.  In an effort to show my love to these children, I will do my best to visit orphanages and partner with Pooks, Boots and Jesus by sending our books to orphanages around the world.
I know people think they can't make a difference, but with God we can all do our part to help children in need!  Below you will find Victoria's Alphabet, my book that I will be sending along with Pooks, Boots and Jesus books to orphanages around the world.
I am always grateful to those that buy my book as I pray it will inspire you to spend quality time with your children.  I pray after you read to your children you thank Jesus for everything!  We are blessed to have our children.
God bless you all for reading my testimony and supporting Pooks, Boots and Jesus. 
Sincerely,
Mariana Lozovanu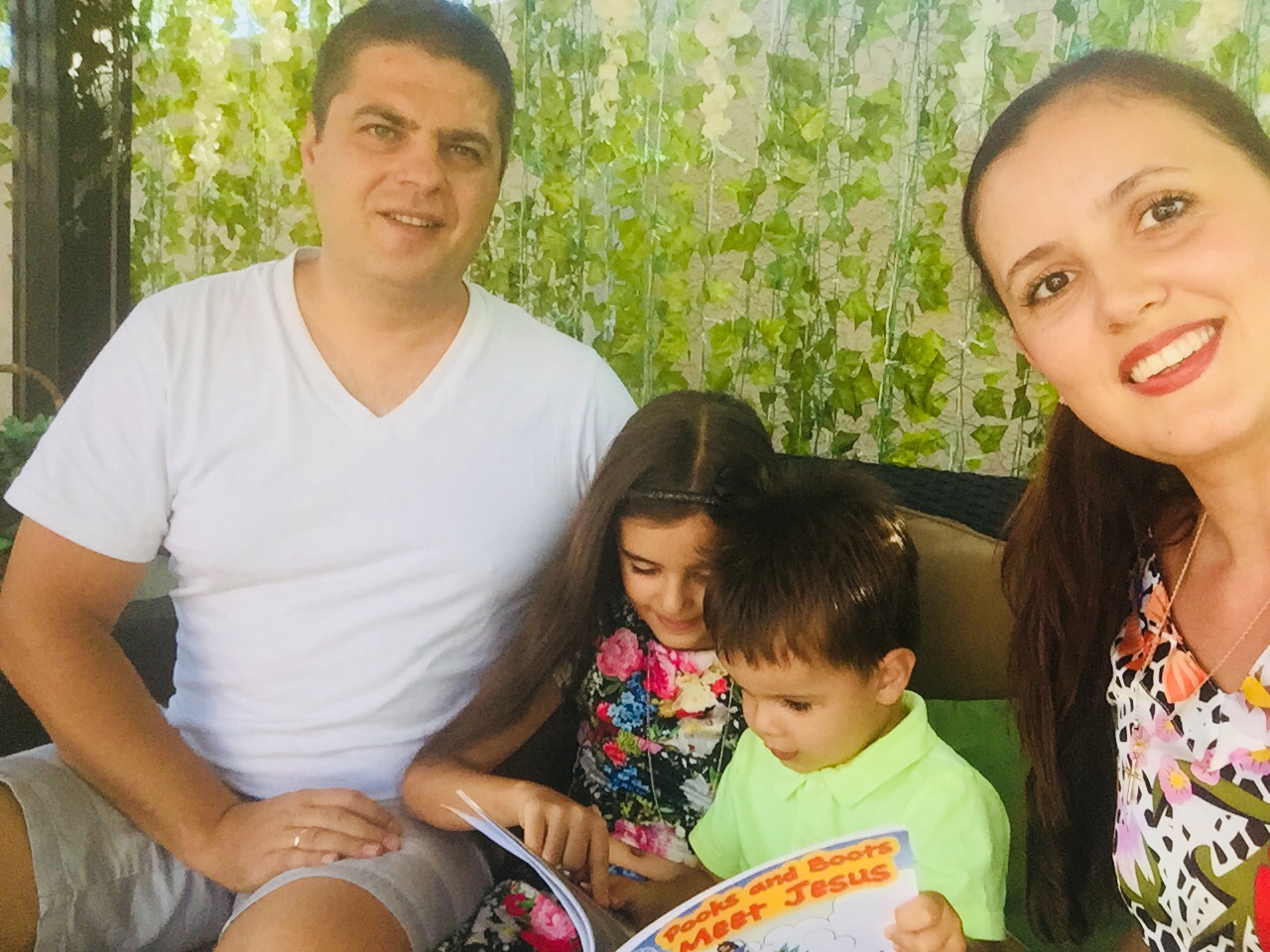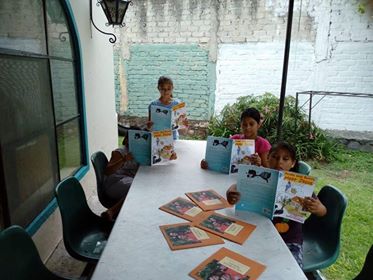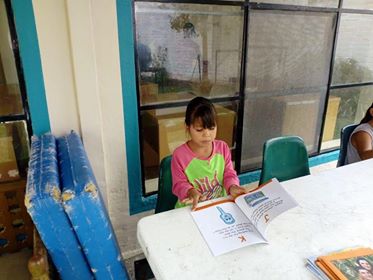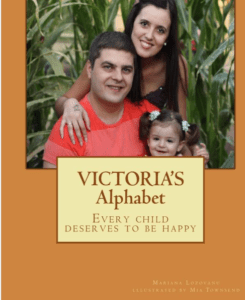 Missionaries took twenty one Pooks, Boots and Jesus T-shirts, as well as "Pooks and Boots Meet Jesus" and "Victoria's Alphabet" books to the children at Love In Action located in Mexico. Mariana also continues to give our books to children in her community! She is a real blessing, together we will continue to get the books into churches, orphanages and ministries around the world! Thank you Mariana!
Philippine Outreach Ministries
This is a video of Pastor Benson Olipas. He is a Filipino pastor who has blessed us by using our "Pooks and Boots Meet Jesus" books to help teach children about Jesus in the Philippines! The picture is Pastor Olipas and Pastor Hughes of Salvation Ministries, who are going to be working on a crusade and bible college in the Philippines for the summer of 2019. We love what they are doing in the Philippines and look forward to our continued partnership with them. They are making a difference and saving souls around the world! Praise God!"
Pastor Hughes of Salvation Ministries is also helping Rodrigo Gapasin, a Filipino pastor, come to Baltimore to plant a new Church to reach Filipino people working in the area. Pastor Hughes states that Baltimore needs churches and we are excited to help support! We are also thankful to Pastor Gapasin as he will be using our "Pooks and Boots Meet Jesus" books in his new church to teach the children about Jesus. Praise God!
Sharon opened the door and rescued Layla, just as our Lord and Savior will open the door for you!  Matthew 7:7 Ask and it will be given to you; seek and you will find; knock and the door will be opened to you.
A few months ago, I started the Pooks, Boots and Jesus Facebook page.  I prayed humbly to my mighty Lord and Savior that many would come to my Facebook to learn about Jesus.  He heard my prayer and blessed me with wonderful followers like Sharon Pendleton.
She did not know us but after reading about us she took the time to do a Facebook review.  This was priceless to us.  She was one of the first that did a review on our Facebook out of the kindness of heart.  Because of her kind act, I could not help but to look at her Facebook.
When I saw her Facebook, I thought this lady has a HUGE heart!  She said on her Facebook that all she wanted for her birthday was for her to meet her fundraiser amount for the Old Friends Senior Dog Sanctuary (a shelter for older dogs).  I thought how sweet!
Then we start getting to know one another on Facebook when I discover she loves dogs and cats!  She said she has rescued many of them.  She told me the special story of one in particular that captured my heart!  This one arrived at her doorstep three years ago. She said she was washed up on her porch, starved with rocks in her stomach, pregnant and ten months old.  She said she miscarried her kittens during the night.  Sharon and her big heart took her to the veterinary. She hand-feed this kitty six months every three hours after a week of IV at the veterinary!  She named this adorable tortoise shell bobtail Himalayan kitty Layla!
Sharon has had extremely tough times in her life but no matter what she remains faithful to her family and the animals in her life!  She has an incredible faith in God and her fur babies have been right there at her side to help her through it all.  I know Layla and all the animals she has helped love her so much as they know they would not have made it without her!  She gave them a second chance in life…so much love and joy!
I can't help but to think of Jesus in Sharon's story!!  I know in my heart we all show up washed up at His door step and He gladly opens the door!
Jesus hand feeds us His mighty word full of grace and mercy!  We are saved, healed and happy because He did not turn us away from His door!
Thank you, Jesus, for loving us!
Thank you, Sharon, for letting me share your story!  You touched my heart when you shared my book with your family!
I thank all of my wonderful followers for being with me on this journey and helping me spread God's mighty love!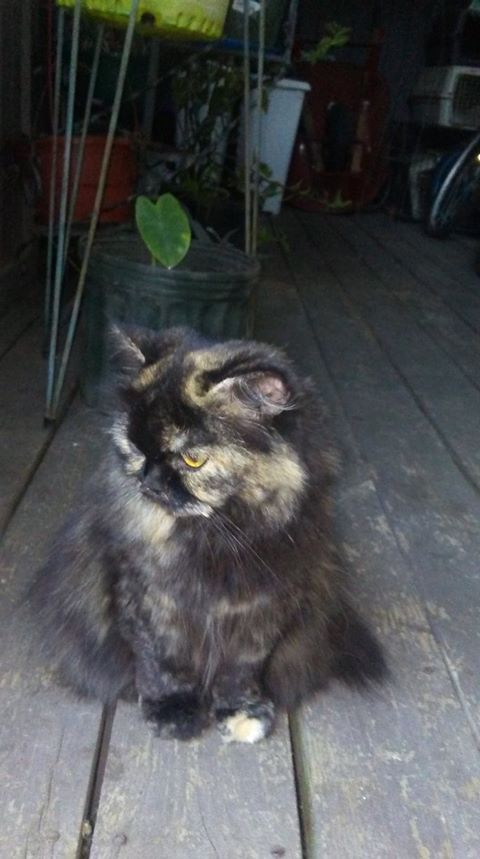 Thank you Pooks, Boots and Jesus
Most small Ministries are on their own, having to provide finances for all the volunteer work they do.  We have been blessed to have Pooks, Boots and Jesus see and understand the need and then reached out to help us. Because they did we were able to help a family save their home, the children received beds and clothing among other needs.
We are a multifaceted Christian group with the goal of reaching God's people. Wherever or whenever God directs our path. We are called to train or retrain those outside the path He is calling them to.  We know He has each of us here on earth to do the work to help others and if we follow the path He created us to follow each of us will cause others to make our world a better place for all mankind.
Jail and the Juvenile Detention
We are volunteers that go into the County Jail and the Juvenile Detention Center to declare the Gospel of Jesus Christ to the lost and dying. The services are made up of  teaching, prayer. music, and a salvation invitation. We do not teach Denominations, We preach Jesus Christ, the answer.
The only way to stop crime is to educate the thinking of the criminal, by showing them a better way, a way filled with hope for a better life. As believers, we know the only true hope is in Jesus Christ. The only way to stop crime is to reach the heart of the individual, and their becoming a new creature in Christ.  When they go back home with the knowledge and the tools to start that new life it will effect the entire family in a positive way. Especially the children. It has been proven that the recidivism rate for the "Born Again Christian" is much lower than the non‑Christian.
Education through Bible study
The impact of the Bible teaching is more than just words. The Bible is our God directed way to treat others, how to raise Children and how to treat our spouses. It is a whole way of thinking that causes everyone to benefit.
Help when there is a need
We believe in community through praying and meeting the needs of those in need. It is easy to say, "I love you" but there are times we have the opportunity to prove it by reaching out when those are in real need of physical help.
God still does miracles
We spring into action to pray when a heart broken person asks us to pray for their sick animal. If you have ever owned one, they become like one of your children. We have been privileged to be a part many of those miracles watching God prove His love for His children.
Rev. Barbara A. Woods
c 618.531.3163
Rev. Judith S. Johnson
c 618.530.4196
Contact Information:
Living Waters Ministries
128 Cindy Lane
O'Fallon, Illinois 62269
Judith Johnson
judithofallon@aol.com
Hi my name is Janna and I am a parent to two adorable fur babies, Ruthie and Roxy. You can see them here in the picture I attached.
I am a physician and spend many hours working but when I come home I take the time to cook my babies some yummy and healthy food, including making them sautéed vegetables!  Many days they eat better than I do.  I laugh as I eat my bowl of cereal and they are eating like royalty because I am too tired to cook more for myself:)
You may think I spoil my babies and you would be correct! LOL  However, what you don't know is both of them were from the shelter and were scheduled for euthanasia.  I spent a lot of time giving them tender loving care and restoring their health.  As you can see from the their picture they are beautiful but it was hard work getting them there. Many days I am tired from work but when I come home they love me unconditionally and give me what I need to put a smile on my face.  They cuddle with me each day and remind me why I saved them.
Because of all of this, I am taking the time to thank Pooks, Boots and Jesus for being the kind of company that realizes some people have animals for their babies and that they are part of the family.  This is a company that cares about animal shelters and helping animals in need.  Thank you Pooks, Boots and Jesus, for being the company that prays and does for children and animals too!
Also, I love to read books all the time.  I feel books enrich our lives.  I don't have children but I think it is great they are making Christian books for children to learn the joy animals can bring to our lives.
Sincerely,
Janna Hartman, M.D.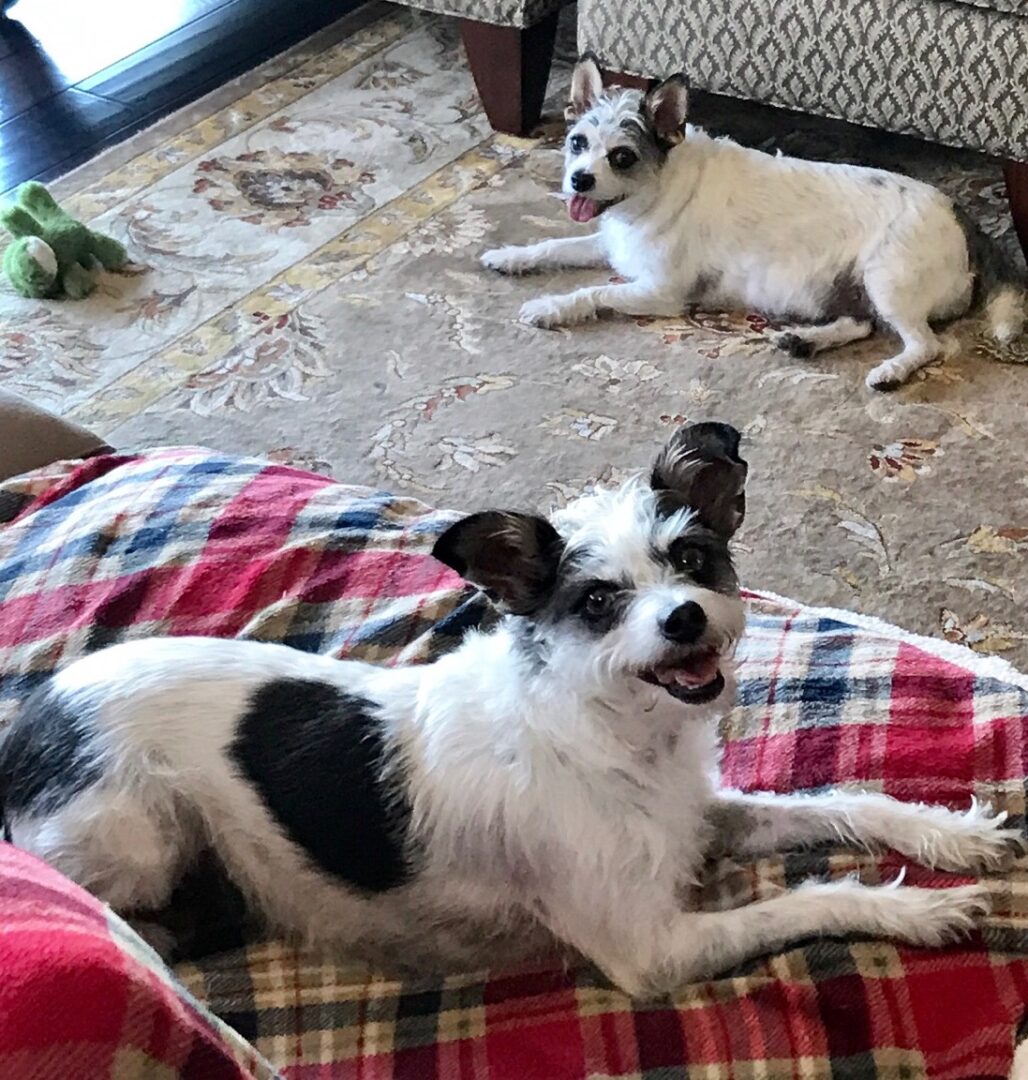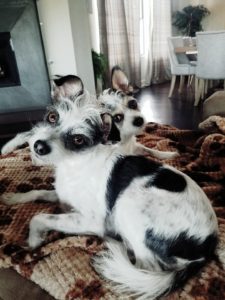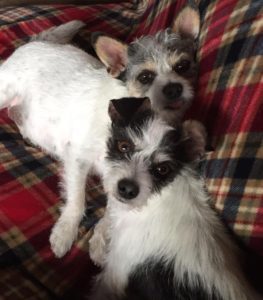 Debbie Leffler, The Mark of Real Estate
Hi, my name is Debbie Leffler.
I'm the Broker and owner of The Mark of Real Estate, a brokerage in San Antonio, TX.  I am very proud of the company that I've built, but I know my success is by the hand of God's grace.  I am a proud mother and now have grandchildren.  Once again, it's by God's grace that I am able to have such a wonderful family.  I am very thankful for my accomplishments and give God all the glory, as I did not have the "perfect" family growing up.  I won't get into all that, but my point is; God brought me through it all, and much more.  It was my desire to learn the word of God, and I have spent my life keeping it as the foundation for my success.  Still, I will experience difficult times, BUT, God will always bring me through it.  If I were to list all my struggles, it would take you some time to read.
The fact is, that it is crucial for parents to teach children the word of God.  My son is a prime example; he was able to make Godly decisions, despite being raised by a single parent and being faced with immoral situations while going to school and growing up.  He then, attended bible college, I am very proud of him.  He and his wife are now raising a family that loves the Lord.
I am glad to see that there are books like Pooks, Boots and Jesus books that will teach the word of God to children around the world.  I know there are tons of children's Christian books, which is good, but these books also allow you to reach out to them and they also help children and animals in need.   That is pretty awesome.
I also know that many people have pets as part of the family, like I once did.  My dogs; Trixie, Yogi, and Jethro, have passed away, but during the several years that I had them, they made a huge difference in my life.  I am so impressed that Pooks, Boots and Jesus LLC cares about animals in need as well.
I will be giving Pooks and Boots Meet Jesus books to children in my family and I will recommend them to anyone who wants to share their love for Jesus with a child.  What a great and fun way to spread the word of God!
Sincerely,
Debbie Leffler
Broker/Owner The Mark of Real Estate