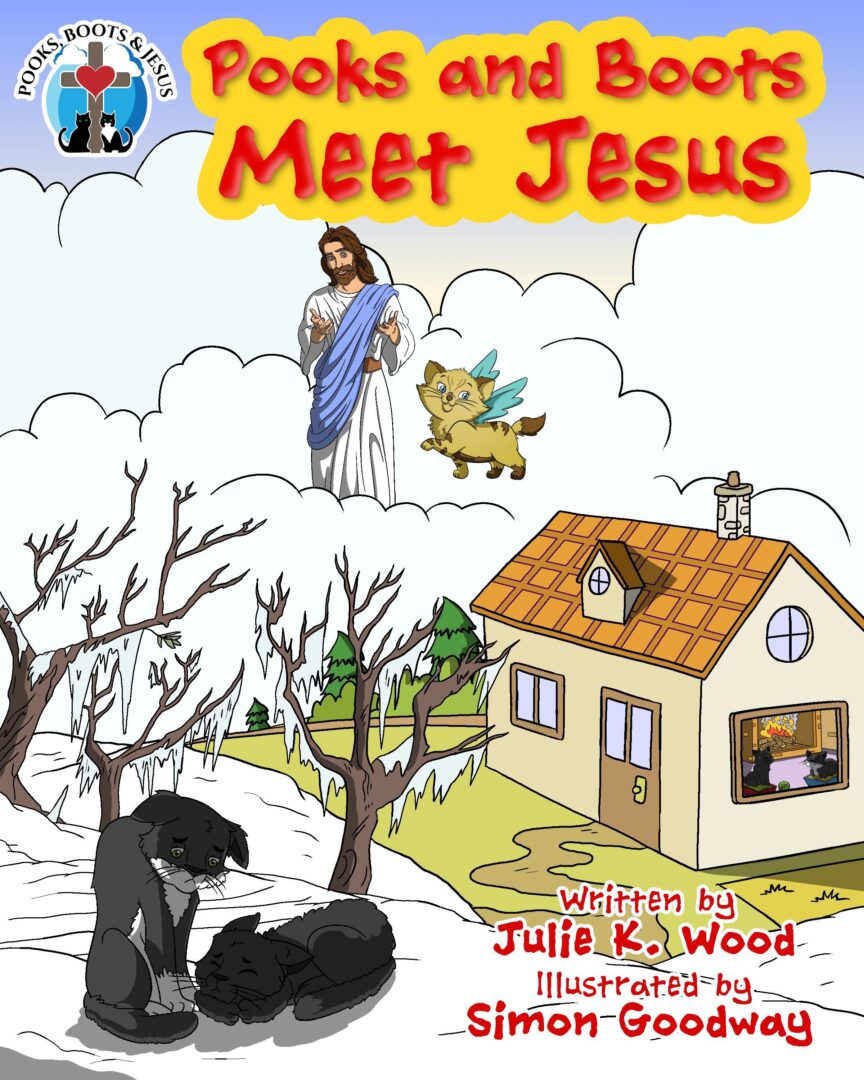 The Pooks, Boots and Jesus book series is based on real adorable cats named Pooks and Boots!
This book series is based upon the sure foundation of scripture. Each book begins with a scriptural reference from the Bible which explains what the story will be based upon. 
The first book in the series is, Pooks and Boots Meet Jesus. In this adventurous story, your child can learn about Jesus in a fun and exciting way.  They will see how Pooks and Boots survived the wilderness and eventually find a warm home where they meet Jesus! The story is based on the bible verse Matthew 25:34-40. The story uses this verse to teach children when they help those in need, they are helping Jesus. Children will also learn during this adventurous story that Jesus is much stronger and better than any superhero they know and He is real and can live inside them! The story has an amazing ending and impactful message that all will love! Pooks and Boots now spend each day helping children and animals in need. 
The book series is inspired by the bible verse, Luke 18:15-17, "Let the children come to me, and do not hinder them, for to such belongs the kingdom of God. Truly, I say to you, whoever does not receive the kingdom of God like a child shall not enter it." 
The company was developed to teach the word of God in the Pooks, Boots and Jesus books, and provide a platform to give to children and animals in need with the Pooks, Boots and Jesus Paw It Forward Program.  This is their way of "pawing" it forward.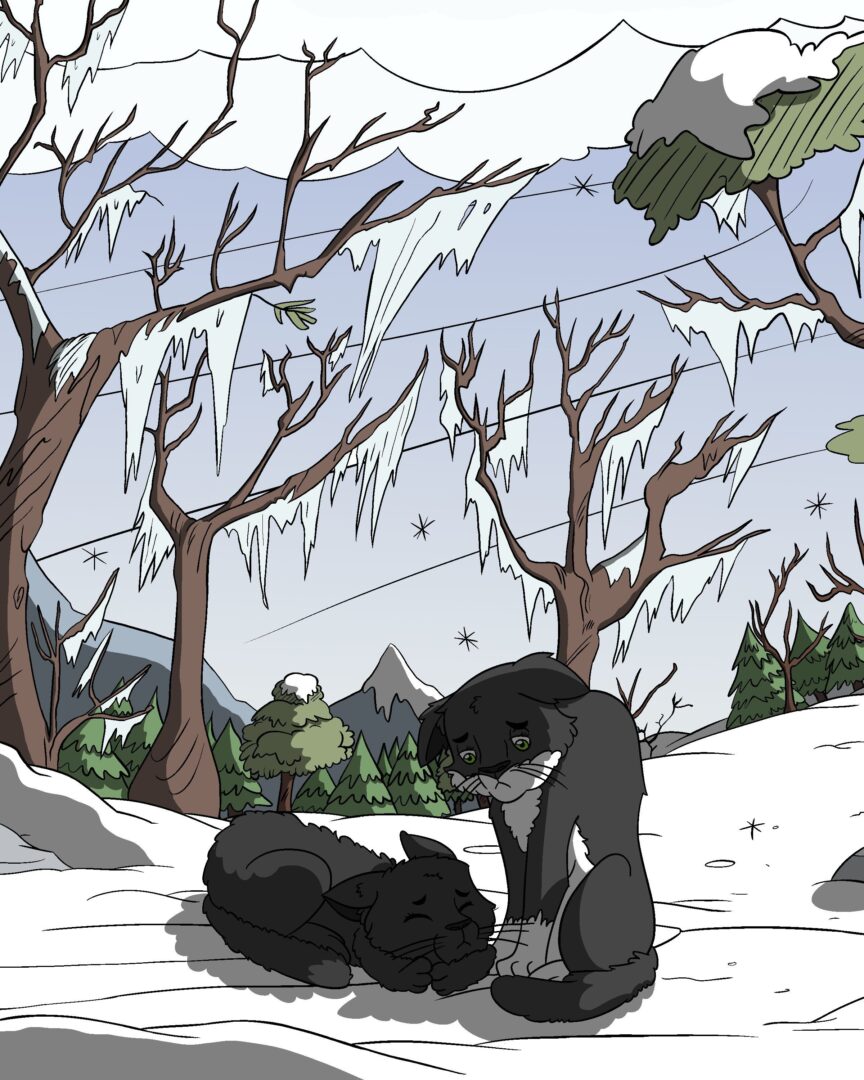 Pooks and Boots alone in the wilderness before they meet Jesus.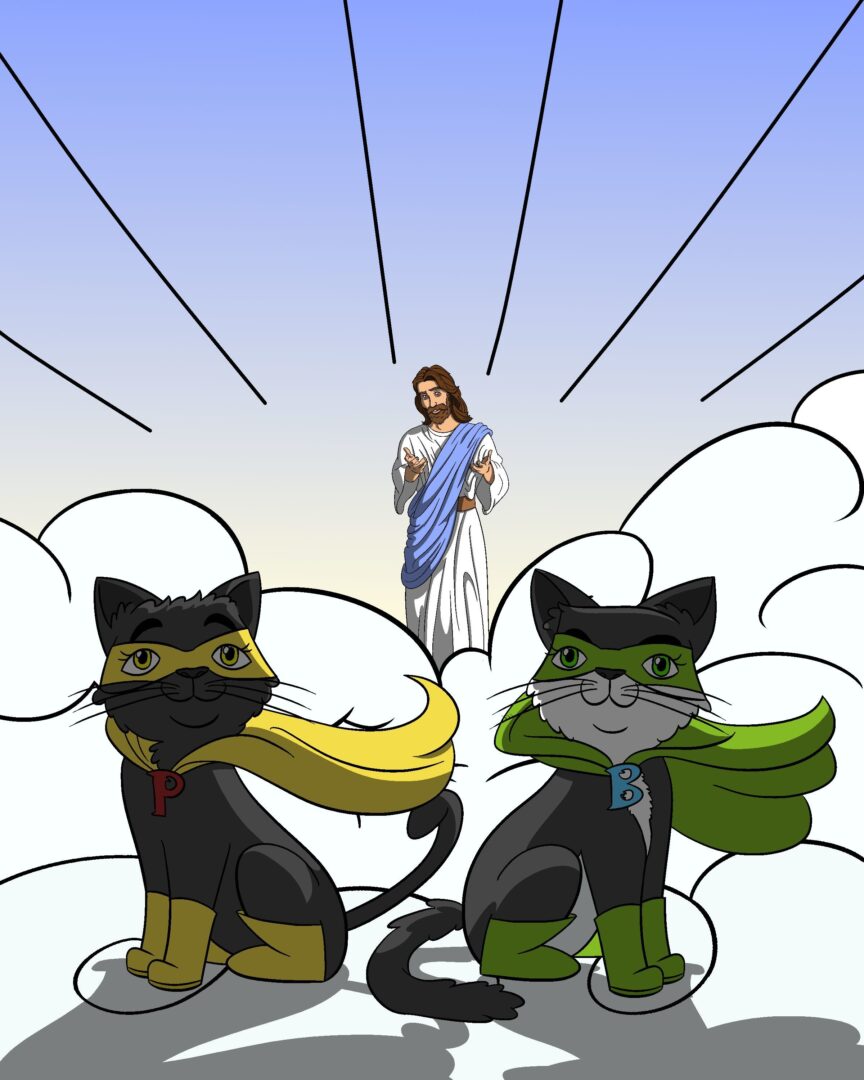 Pooks and Boots after they know who they are in Jesus!
Pooks and Boots know that they were saved from the cold wilderness by the hand of God, and now they spend the rest of their lives giving to children and animals in need with the Pooks, Boots and Jesus Paw It Forward Program. This is their way of "pawing" it forward. 
Children have wonderful imaginations!  Please take this opportunity to allow your child to write to Pooks and Boots.  
Perhaps your child has a request to help another child, or even an animal in need.  Little things like, new pairs of cool socks or slippers, or books for school, or food for a friend, and even a doctor visit for a pet; these are all the kinds of things our children want to participate in, but oftentimes don't have the power to do so. We want to help!
The Pooks, Boots and Jesus team pray for all those who write to them.  If your child or animal in need is selected Pooks and Boots may send money to their cause, or an autographed Pooks, Boots and Jesus book or maybe both.
So, reach out to them, they would love to hear from you!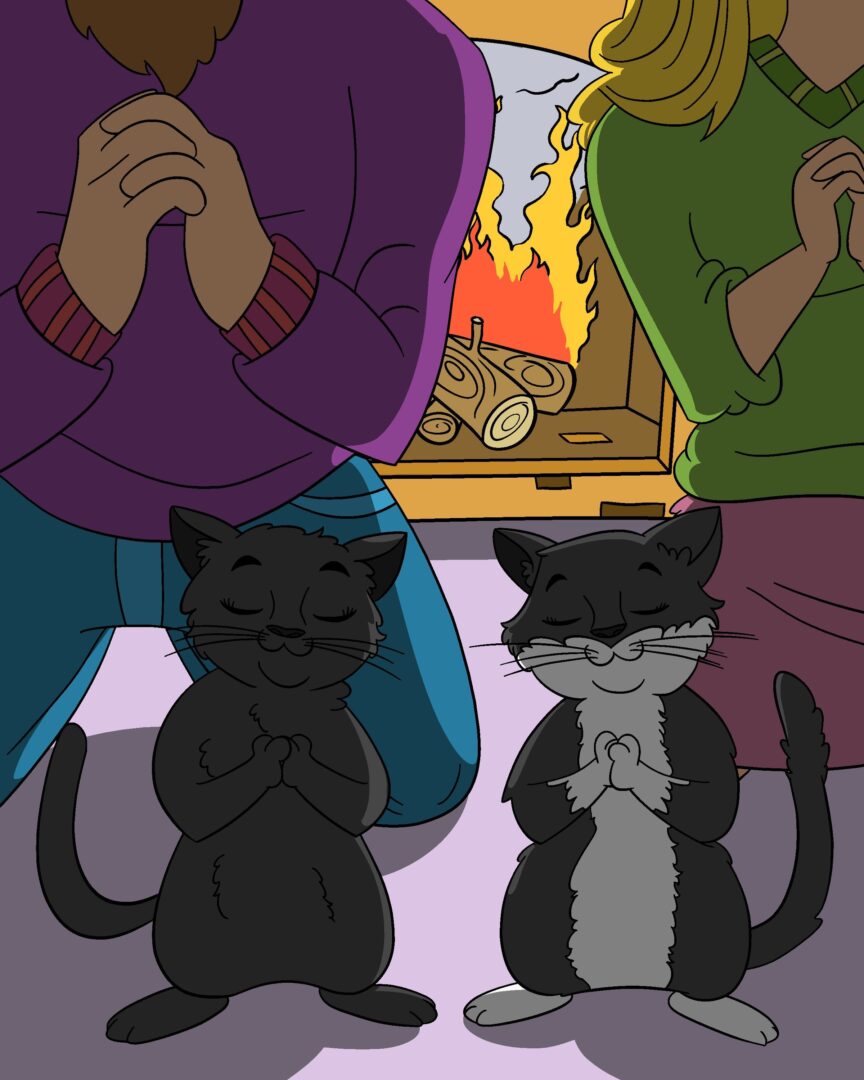 Think about it! Can you imagine your child if they understood the fundamentals of these Bible verses below?
"For God so loved the world, that he gave his only begotten Son, that whosoever believeth in him should not perish, but have everlasting life." (John 3:16, KJV)
"Because he hath set his love upon me, therefore will I deliver him: I will set him on high, because he hath known my name."  (Psalms 91:14, KJV)
"Nor height, nor depth, nor any other creature, shall be able to separate us from the love of God, which is in Christ Jesus our Lord."  (Romans 8:39, KJV)
"Finally, my brethren, be strong in the Lord, and in the power of his might.  Put on the whole armor of God, that ye may be able to stand against the wiles of the devil.  For we wrestle not against flesh and blood, but against principalities, against powers, against the rulers of the darkness of this world, against spiritual wickedness in high places.  Wherefore take unto you the whole armor of God, that ye may be able to withstand in the evil day, and having done all, to stand.  Stand therefore, having your loins girt about with truth, and having on the breastplate of righteousness; And your feet shod with the preparation of the gospel of peace; Above all, taking the shield of faith, wherewith ye shall be able to quench all the fiery darts of the wicked.  And take the helmet of salvation, and the sword of the Spirit, which is the word of God:  Praying always with all prayer and supplication in the Spirit, and watching thereunto with all perseverance and supplication for all saints; And for me, that utterance may be given unto me, that I may open my mouth boldly, to make known the mystery of the gospel, for which I am an ambassador in bonds: that therein I may speak boldly, as I ought to speak." (Ephesians 6: 10-20, KJV)
These are just a few of my favorite verses that strengthen me daily.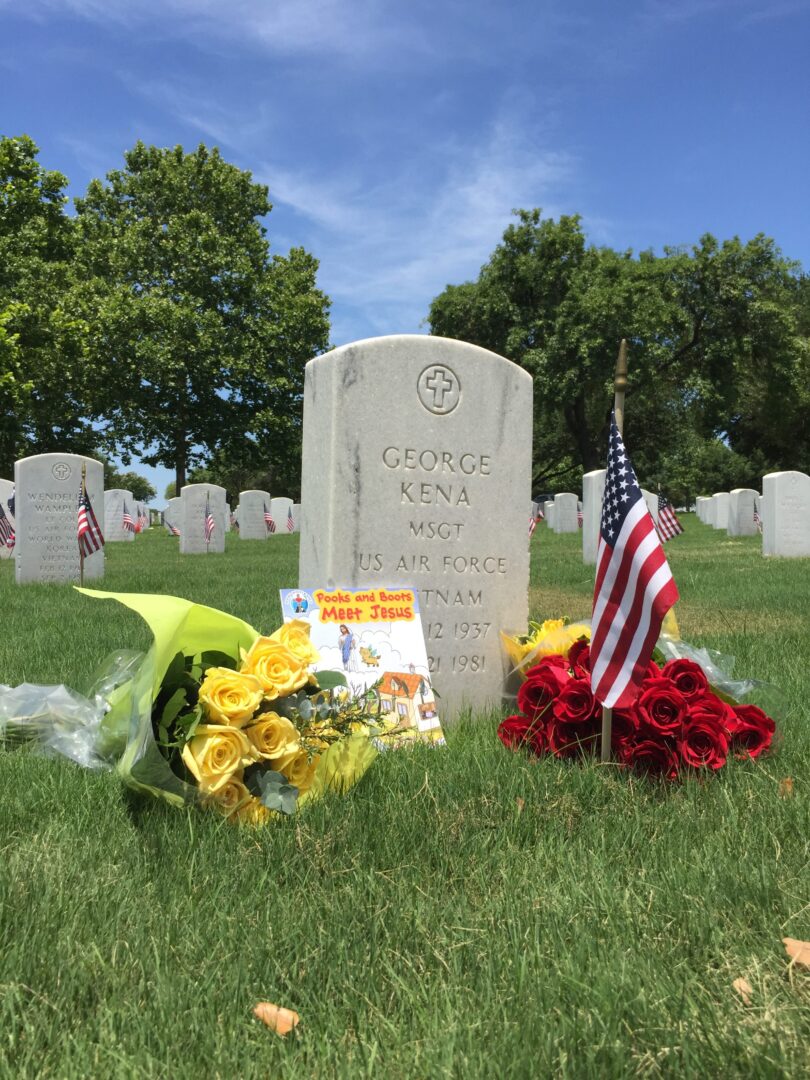 I was blessed with a powerful group of believers that joined our Pooks, Boots and Jesus Facebook page!  I have a mission for the great commission to spread God's love in my books and used our Facebook page to do so.  Many days these wonderful followers ignited my passion which allows me to be more driven to glorify the Lord!  With this said, I want to take a moment to thank them for all they do for us and the Kingdom!
William Robers, of Sparks Willson Borges Brandt and Johnson, has also been a blessing and excellent attorney that helped register the trademark and structure Pooks, Boots and Jesus LLC. 
I dedicated my book and company to my daddy who is in heaven. He went to be with the Lord, shortly after retiring from the Air Force. He was the kind of dad that got on his knees every night with me to pray to Jesus. I miss him dearly! I know in my heart he is smiling down from heaven and loves that I am spreading the word of Jesus in my books. He would tell me if he was still here "It does not matter what the world thinks of your books, but instead let's pray it touches the hearts of children around the world so they know that Jesus loves them!"
Pooks, Boots and Jesus focuses on helping children and animals in need and bringing the light of the Gospel to all!  This work would not have been possible without Jesus and those who helped in a selfless manner.
Sincerely,
Julie K. Wood
Founder of Pooks, Boots and Jesus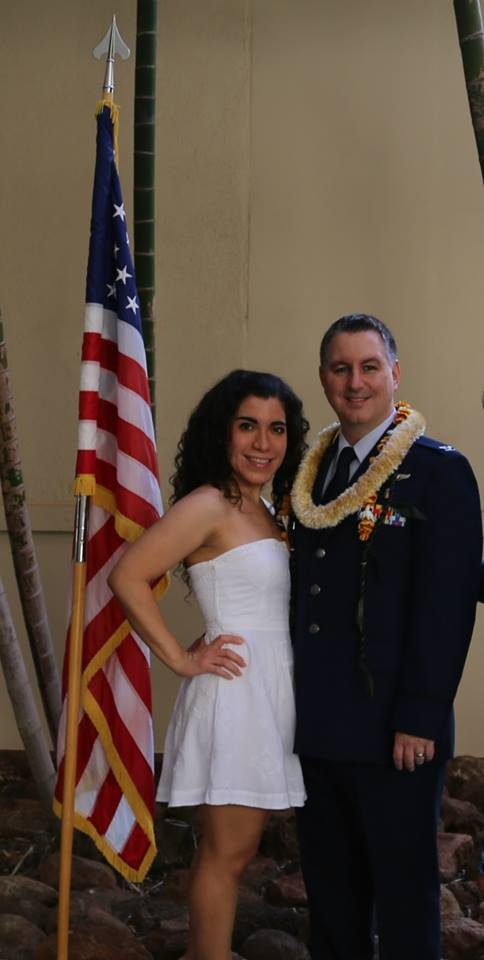 NO PURCHASE NECESSARY TO ENTER OR RECEIVE.
A PURCHASE WILL NOT INCREASE YOUR CHANCES OF RECEIVING ANYTHING FROM POOKS, BOOTS AND JESUS PAW IT FORWARD PROGRAM.
Open to legal residents of the 50 United States and the District of Columbia.